Redesign, Refurbishment & Fit-out
State of the Art Lecture Theatres
Central Teaching Space 2016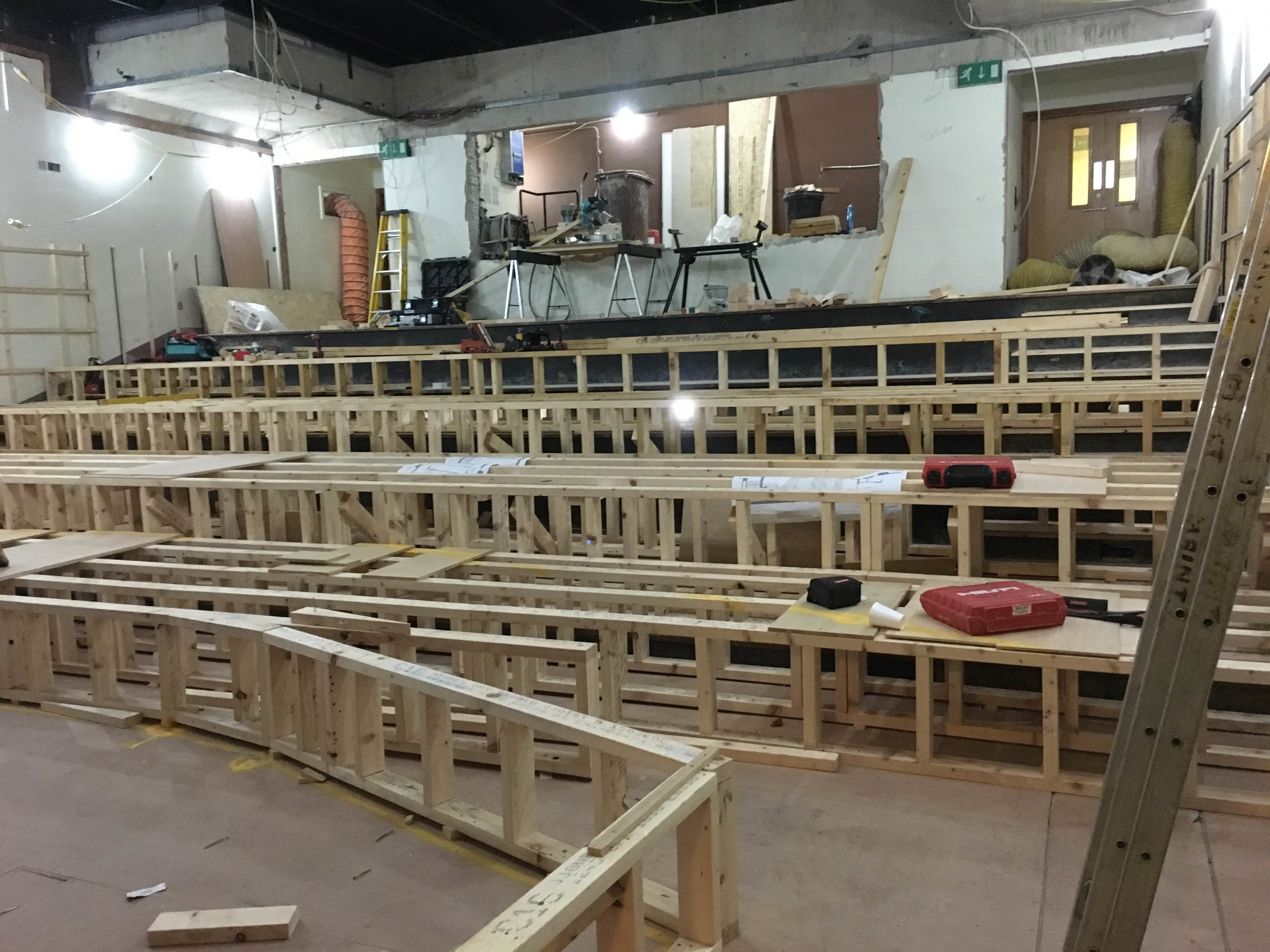 Project Details
Client: University of Leeds

Status: Complete

Value: £2,800,000.00

Duration: 22 weeks
The nature of this project was the internal refurbishment of three existing University lecture theatres to provide upgraded facilities and also the complete redesign and refurbishment of an additional three tiered lecture theatres.
The idea behind the redesign of the tiered lecture theatres, was to create a completely new teaching and learning experience and enable the Client to contribute to the successful delivery of the University's Digital Strategy for student education.
The lecture theatres were stripped out to a bare shell, including the removal of some internal concrete walls to allow for the reconfiguration of the tiering to enable the bespoke cluster furniture to be installed. New timber suspended ceiling and wood veneered panel lining systems completed the look, along with new teaching walls, flooring and redecoration throughout.
State of the art interactive digital technology was installed to facilitate the requirement to allow group work, interaction, communication and recording and so completed these first of their kind, sector leading lecture theatres.
For further information:
http://campusdevelopments.leeds.ac.uk/portfolio-item/lecture-theatre-redesign-project/